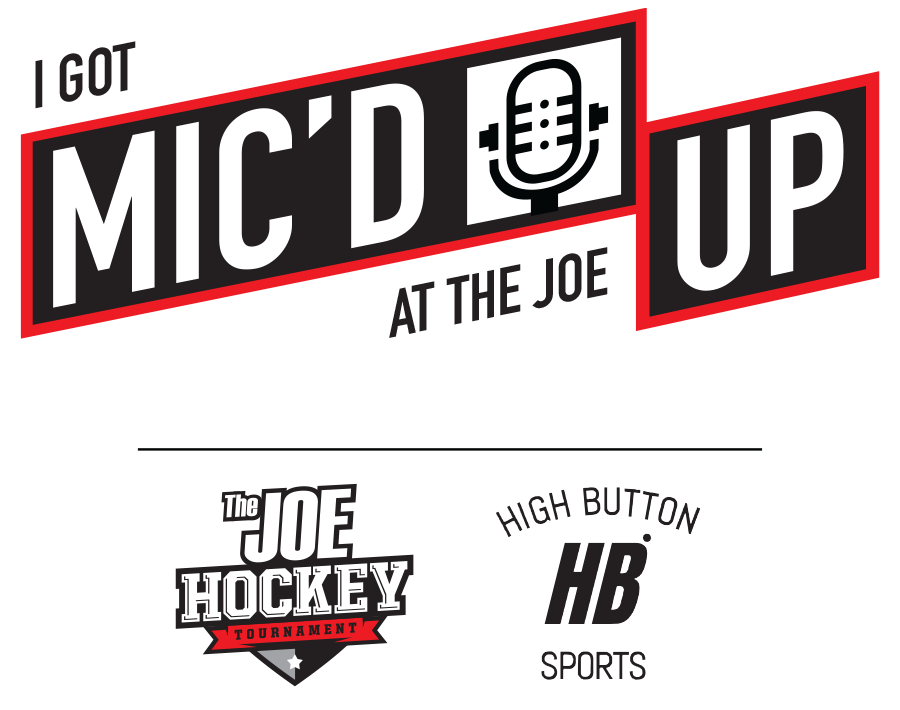 Want something memorable to have from your time at The Joe?
Have your player feel like they're in 'the show' and get Mic'd Up!
The Joe Lamontagne Tournament and High Button Sports are proud to offer players an exclusive opportunity this year like never before. Have you ever wondered what your kid is saying on the ice before the game, what all that chatter is, what their reaction is to a missed shot, etc, now is your time to find out. GET MIC'D UP at THE JOE!
Only 40 spots are available to be Mic'd Up at The Joe, and we want your player to be one of them. Your player will be mic'd up for 2 of 3 round robin game warm-ups to collect as much audio/video as possible. The High Button Sports team will then professionally edit the video, and deliver your very own Mic'd Up Video to you via email in 2-3 weeks time. Some of the Mic'd Up videos will be featured on High Button Sports and The Joe's respective social media platforms. Your video will be 45-90 seconds in length based upon the audio/video that we are able to capture. In addition to the video, your player will also receive a limited edition "I got Mic'd Up @ The Joe" hoodie, personalized with their name.
To secure your spot visit our registration page to sign your player up today. REGISTER HERE. Videos are $299 each, and are available on a first come, first serve basis. Once the initial 40 spots are gone, a limited number of additional spots may be released the week prior to the tournament. Sign up today to avoid missing out on this unique opportunity.