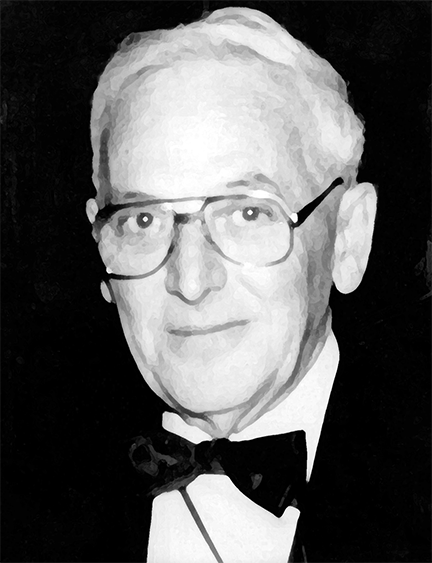 Joe Gerard Lamontagne was born in 1930 to the McNutt family of Windsor, Ontario. Originally of Irish descent, Joe was raised outside of Montreal in Lachute P.Q. In 1948, at the age of 18, Joe joined the Navy and served on many ships during his Naval career. He was a member of the ships company aboard HMCS Quebec that went to England in 1952 for the Coronation of Queen Elizabeth II and served on HMCS Huron when the Korean war ended. In 1952, Joe married Mary Ellen McPherson from New Waterford, Cape Breton and had five children. The Lamontagnes also adopted a son and welcomed 8 foster children into their home over the years. Joe retired from the Navy in 1978 as a C1RP4.
In 1973, Joe became a volunteer with the Shannon Heights Minor Hockey Association and served on the Cole Harbour Bel Ayr Minor Hockey executive from 1979 – 1986. Joe was involved with many facets of the Cole Harbour operation and noticed that there was no tournament play for D-division or recreational/house league hockey. Joe, who was always looking out for the underdog, decided to run a tournament for house league teams during the March break. Joe passed away at the age of 56. Besides his immediate family, Joe left behind 9 grandchildren and 6 great grandchildren. We thank you Joe for your wonderful contribution to minor hockey.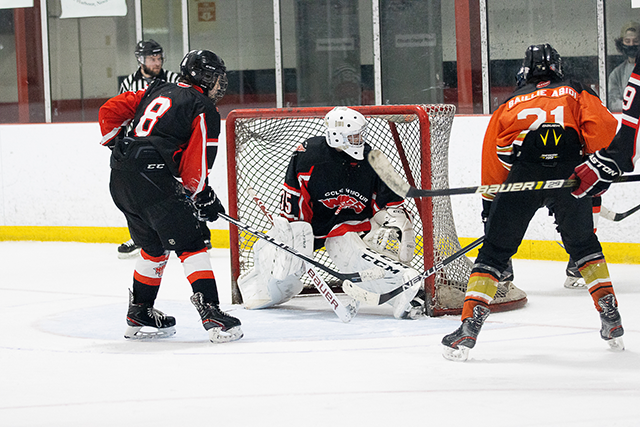 Our mission is to celebrate the spirit in which Joe Lamontagne lived his life by helping players achieve their ambitions through the sport of hockey and to promote and foster the values instilled in him by his family. It is in this spirit and within this value system that Joe became the person he is most remembered as, a shining light of warmth and looking out for the best interest of all players.
Respect for the game – Treat all others as you expect to be treated. In the values of fair play and sportsmanship, including the development of respect for all people by all participants.
Integrity – We seek to foster honesty and fair play beyond mere strict interpretation of the rules and regulations of the game.
Teamwork – We value the strength of learning to work together. The use of teamwork is reinforced and rewarded by success in the hockey experience. In the promotion of teamwork and the belief that what groups and society can achieve as a whole is greater than that which can be achieved by individuals.
Sportsmanship – Foremost of all values is to learn a sense of fair play. Become humble in victory, gracious in defeat. We will foster friendship with teammates and opponents alike. In a positive hockey experience for all participants, in a safe, sportsmanlike environment.